UPDATE: 2012 Renovation Progress Report #1
Tuesday, July 24 2012 @ 10:46 pm EDT
Contributed by: Admin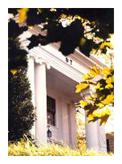 The Trust Association has been working closely with Pete Daly '80 and his work crew to get Phase I of the renovation work off the ground. With our home equity line of credit established, we have decided to go full force into the renovation work that so sorely needs to be done. You will notice in this report the stairs and porch have been completely gutted, siding removed and windows in the process of being reframed. We are also addressing some dry rot issues around the sill where the house meets the foundation. Next steps are to begin sealing the house in waterproof Tyvec sheathing and start the framing of the porch.

We are currently investigating what options we have to replace/repair the porch columns. No matter what, our work is guided on preserving as much architectural detail as possible while utilizing current state of the art building materials. We need to reduce the maintenance footprint of the house while ensuring it still has the historical character that enables it to truly stand out on campus.

Click "Read More" for some outstanding visuals on the work done to date!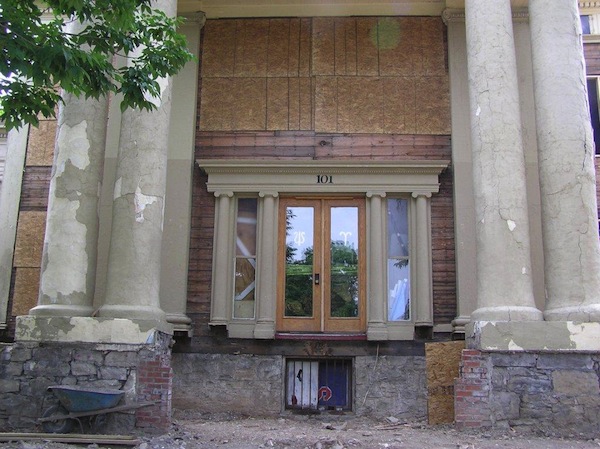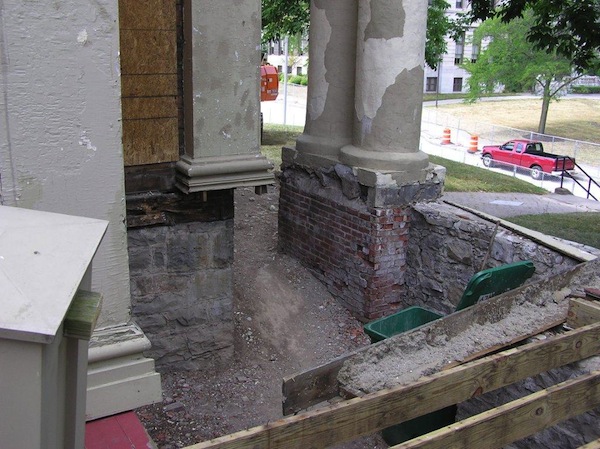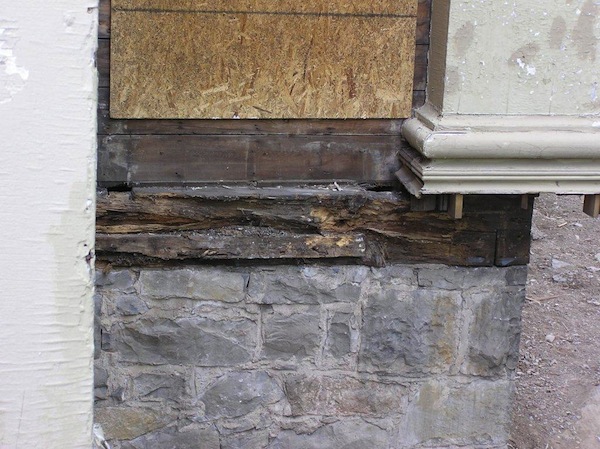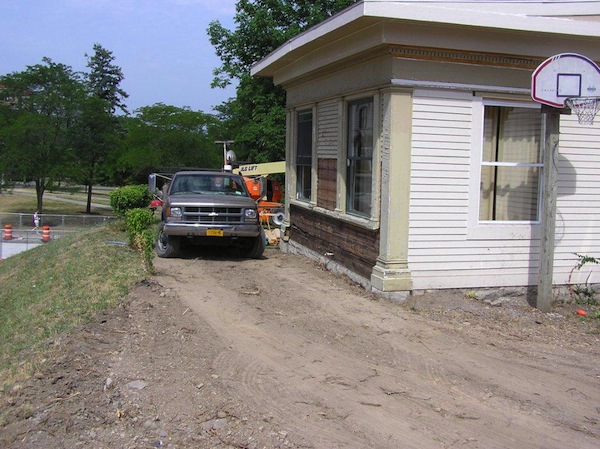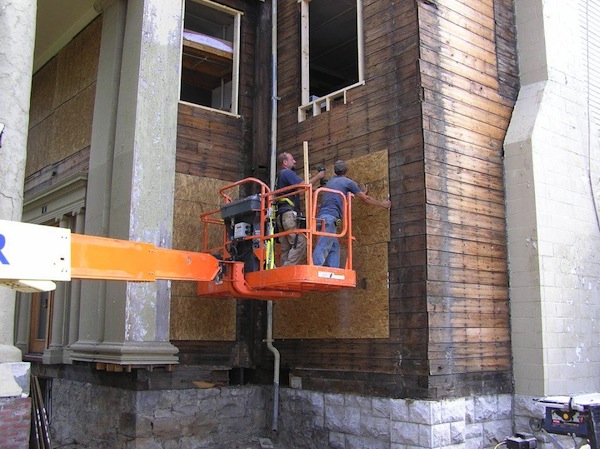 Comments (0)
---
Psi Upsilon - Pi Chapter
http://www.piwebcentral.com/article.php?story=20120724224627502